The Science Behind the Test
The Psych Check-Up Test, although whimsical in name, is based on real psychological science. All of the subscales that go to make up this global mental health screening assessment have been scientifically validated for basic reliablity and validity in the areas that they measure.
The Psych Check-Up Test is in beta testing right now, meaning we're still working out and refining the final algorithm for the score itself. This is being done based upon individuals who take the test, both through objective and subjective feedbck. Our goal is to finalize the algorithms for the test by early 2008, and submit our findings for publication in a peer-reviewed journal shortly after analysis of the data is completed.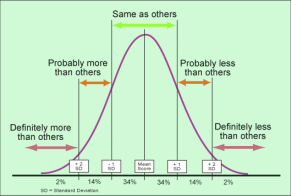 Because this is a beta service, please take any results you receive from the test with a grain of salt. While we're fairly confident in the current version's findings and reliability, we cannot say the final version of this test will be the same as the version you are currently taking.
For this reason, it's best to check back with our website from time to time for updates and further information about our progress.
Remember, please consult with a mental health professional or your primary care physician if you have any questions about something you find here.
More On the Psychometrics of Our Test
The Psych Check-Up Test has undergone initial psychometric testing for construct and content validity, meaning that the items we are using to measure various components (e.g., depression) are appropriate and consistent with that mental health component's theoretical and diagnostic variables, and the items are consistent with items drawn from the component's domain (e.g., our depression questions are similar in nature and scope to other's measures of depression).
The test's reliability is part of what we're in process of compiling data on at the moment. You may contact us for more information about our progress in this area.
All of the items in the test are based upon items from our existing set of online quizzes, most of which have their own independent validity and reliability data.